Photo above by Scott Clark, from Green Wedding Shoes
Hello everyone, so very excited to share with you today The TreeSpace Studio's first conceptual photo shoot with the lovely Katie from Bella Destinee and an amazing assembled team of vendors, see vendor list below. The photo shoot took place a few weeks back in SLS Hotel, Beverly Hills and was inspired by Pollock, art galleries and romantic watercolors! Hop on over to Green Wedding Shoes for the complete set of the shoot to see some amazing flowers, a gorgeous watercolor cake and get inspired!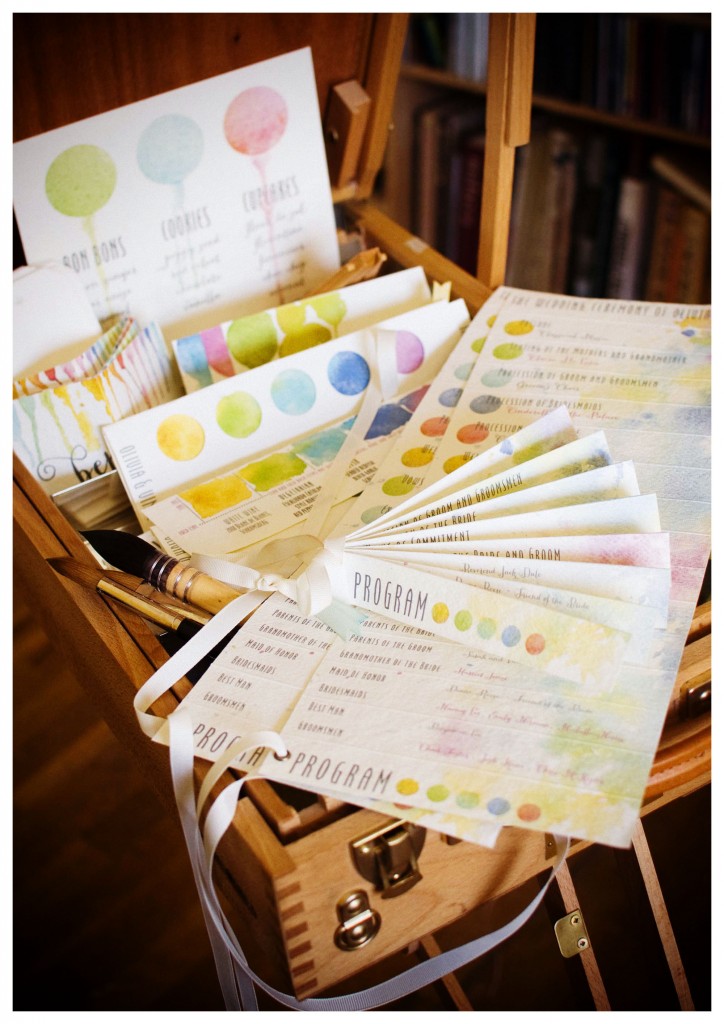 When Katie first contacted me regarding the photo shoot, the immediate challenge for me was visualizing the final look that she had envisioned for the shoot.  After a fun brainstorming session I suggested adding watercolors to soften the edgy modern theme to the SLS Beverly Hills hotel and the designer furniture she was bringing in for the shoot. Katie let me have free rein with the stationery design and concept, which was incredible trust on her part seeing that we had not work together before.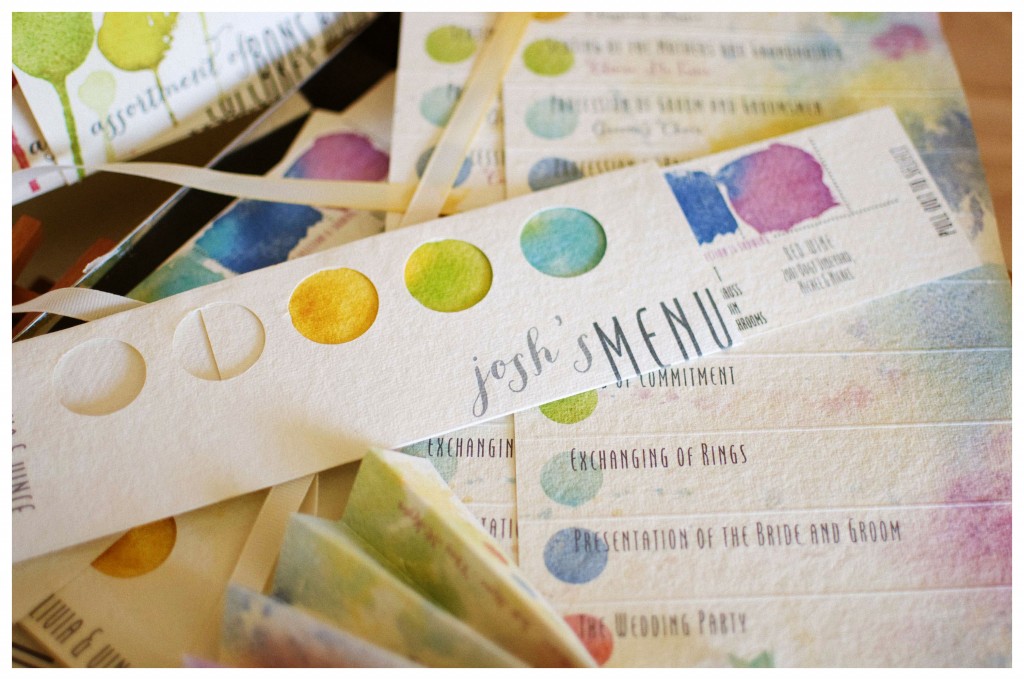 On the day itself, seeing all the creations in the same space, it was still tricky to imagine how they would look together! Once the table was set, it was like magic, elements normally clashing just worked. Neon colors, colors of every rainbow, soft romantic watercolor stationery, bright bold flowers paint cans… who would have thought harmony would come out of it? Kudos to Katie for dreaming this up and having faith in us!
Photo above by Scott Clark
Featured here is the complete set of TreeSpace Studio designed, painted and created stationery for the shoot. My favorite item was the menu, next the program fans. It was incredibly fun coming up with day-of stationery ideas that were not something anyone had seen before, just letting creativity run free, and testing out the different watercolor and assembly techniques to create something truly unusual and different.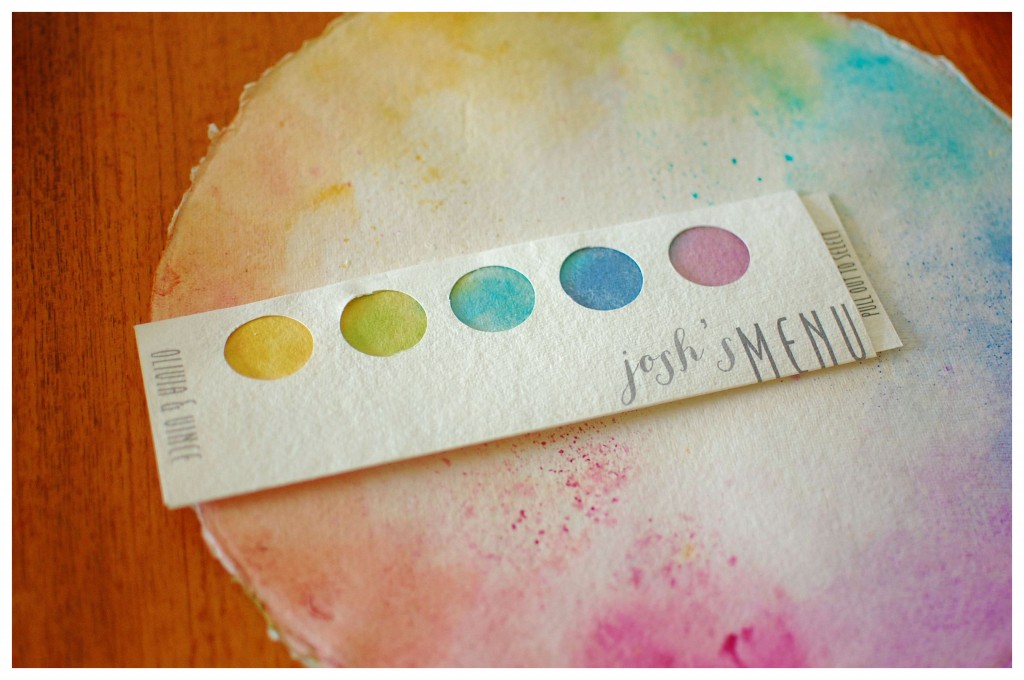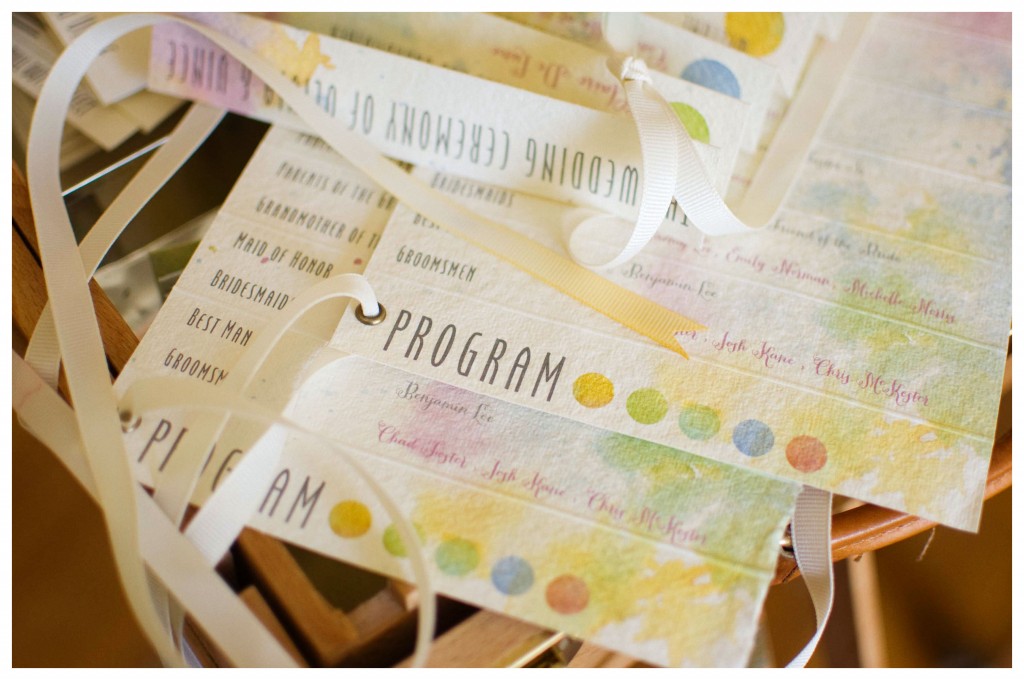 One of the best things about creating these pieces was the opportunity to use end pieces that we have saved from a previous invitation job-a gorgeous Indian handmade watercolor paper that prints and takes watercolors beautifully. Coming up with stationery sizes that work with the exact end piece sizes available from the scrap drawer was a challenge and very satisfying when accomplished!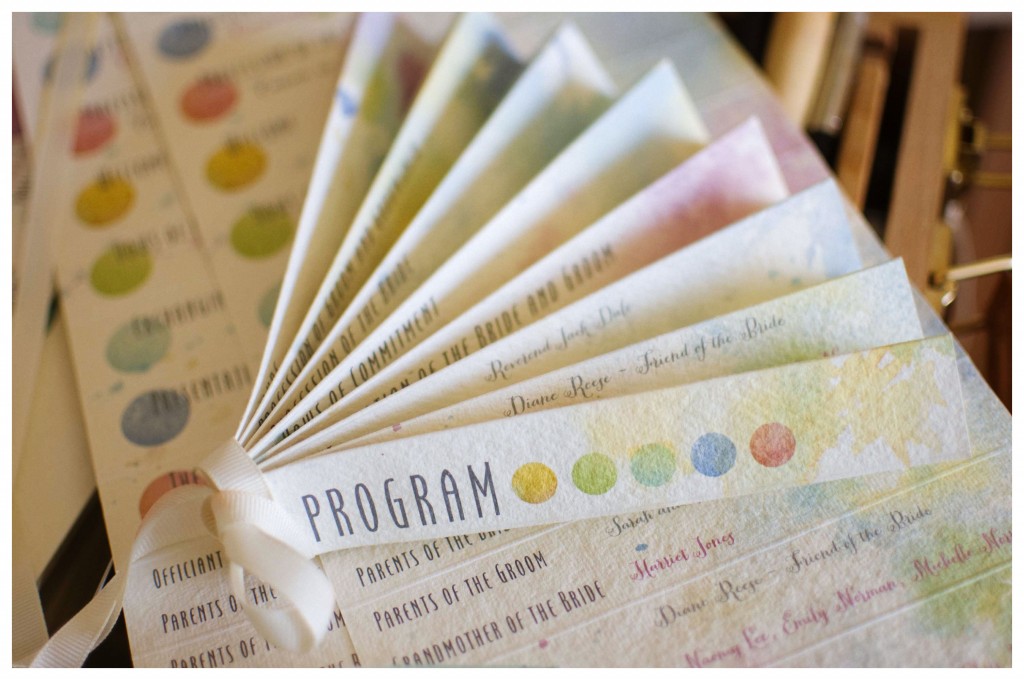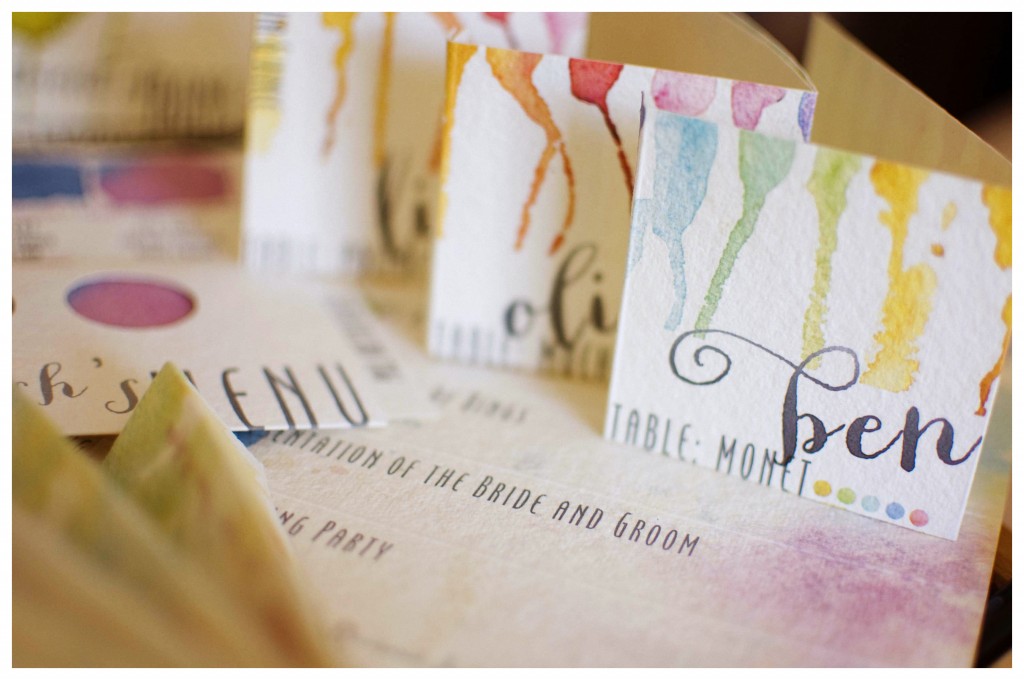 I  hope you had fun and were inspired by the materials we created for this photo shoot. It was an incredible experience and I'm very grateful to Katie from Bella Destinee for this wonderful opportunity to be a part of something this amazingly creative.
The talented vendors from the shoot (head on to the Green Wedding Shoes post for the gorgeous shots by Scott Clark and a video!):
planning & design: Bella Destinee // photography: Scott Clark Photography // floral design: Dolce Design Studio // videographer: Loyd Calomay Films // venue: SLS Hotel of Beverly Hills // desserts: Sweet and Saucy // furniture: Designer 8 // paper goods: Treespace Studio // tumbler: Anthropologie