The Story Parlor is a secret playroom for kindred spirits of The TreeSpace Studio where creative magic, story-sparking and soul-filled conversation happens. If you feel that our hearts touch in strangely familiar ways and that we simply must mind-meld or create enchantment together, here are ways to Enter the Parlor.
\
IT BEGINS WITH AN IMAGINETTE
JOIN A WORKSHOP OR GATHERING

IT BEGINS WITH AN IMAGINETTE
A creative collaboration in The Story Parlor is a special, personal experience, one that works best when our hearts are aligned and our souls fit, ensuring a beautiful journey. Think of the Imaginette session (it's free!) as the secret password to the Story Parlor, a chance to see if we're in effortless harmony while we briefly explore Imaginaryland together for an exciting, breathtaking glimpse of your project possibilities.
(Note: To ensure good fit and high level attention, entry passes to collaborate in the Story Parlor are extremely limited.)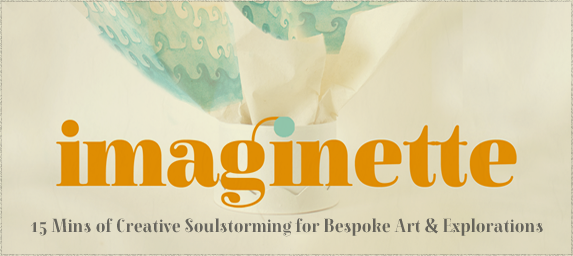 JOIN A WORKSHOP OR GATHERING
This is for you if you are a fellow artist and enchantment-maker making a living with your soul's work and you feel a burning need to gather, connect and learn from others like yourself. It is my hope that with the intertwining of our stories, we'll be stronger and more confident of our place in this world and be better able to manage the confusion, frustration and loneliness of our chosen paths.
Think of Story Parlor events as intimate gatherings of like-minded kindred spirits in my art studio where I'll reveal my creative processes, share painful mistakes and help you breathe a little more soul and authentic storytelling into your dream projects. Over tea and strawberry shortcake of course! From time to time, there'll even be little surprise events to tickle your imagination and enchant the senses.

Curious how Story Parlor workshops are like?
Enter the Parlor below for a petite orientation workshop that will give you a little taste what happens here.


Currently at The Story Parlor